"Starting A New Day"
Starting A New Day – Abschied | Despedida | Farewell
 A multi discipline project includig music, dance performances, lyrics and visual arts.  Poems in english, german and portuguese by the dancer & coreographer Vinicius are interpretated by  many artists from all over the world.
Jagun contributed 2 songs  for this colorful Album:
"Se O Mundo É Retangular" music by e. jagun & m. zacek
"Monosilabo" music by c. halbach & orson
 On May 17th 2015 the whole project was brought together for the CD Release show at Bennohaus in Münster, D.
"Starting a new day" ist der Name des deutsch-brasilianischen-englischen CD-Projektes, des Choreografen & Poeten Vinicius.
Hochkarätige, internationale Künstler/-innen interpretieren die Gedichte von Vinicius zu den Themen Abschied und Neuanfang auf individuelle Weise.
Es entsteht ein musikalisches Meisterwerk mit Einflüssen aus Klassik, Jazz und Pop,
das als poetischer Konzertabend mit Visual Arts-Performance und CD-Veröffentlichung am Sonntag,
den 17.05.2015 um 17 Uhr im Bennohaus Münster mit den beteiligten Künstlern und verschiedenen Tanzgruppen und Tänzern live aufgeführt wurde.
"Starting a new day" ist eine bewegende poetische CD.
To Order the CD please contact Vinicius directly:
info@vinicius.de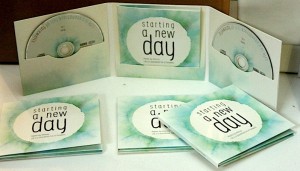 www.vinicius.de
www.facebook.com/starting.a.new.day